ProSolvent Title specialize in residential and commercial real estate transactions and we are dedicated to providing the highest degree of client satisfaction. We offer an array of settlement options, such as mobile and virtual closings to ensure an efficient and convenient transactions. Our team offers a complete concierge service and are able to accommodate any closing location request of your choosing to make the title and escrow process as seamless as possible.
Realtors, Buyers, and Sellers
Our staff is equipped with the technical knowledge and experience required for a smooth real estate closing. We serve realtors, buyers and sellers by providing a comprehensive title search, as well as acting as an escrow and settlement agent by holding legal documents and funds on behalf of the parties involved, and managing the entire real estate transaction to ensure a smooth, error-free closing. Our agency implements the highest quality technology that allows all parties to access our centralized platform to ensure that you are constantly in the loop on your transaction. Our agency operates with a high level data security, protecting your personal information with the upmost care. Whether it's a simple cash closing or multi-million-dollar closing, ProSolvent Title can supply an efficient and accurate transaction.
Attorneys and Lenders
ProSolvent Title provides fast, reliable information regarding lien status on both federal and state tax liens. We provide attorneys with the best title information and assistance for their real estate closings, as well as assistance with curing title defects. We offer a seamless integration with your existing business processes that allows for a simplified title order and transaction management process. We are underwritten by A-rated title insurers and aim to surpass both the lender and TRID compliance guidelines. Our primary focus as your preferred title agent is to deliver a timely and accurate title insurance policy, as well as assist attorney's and lenders with delivering a high quality customer experience.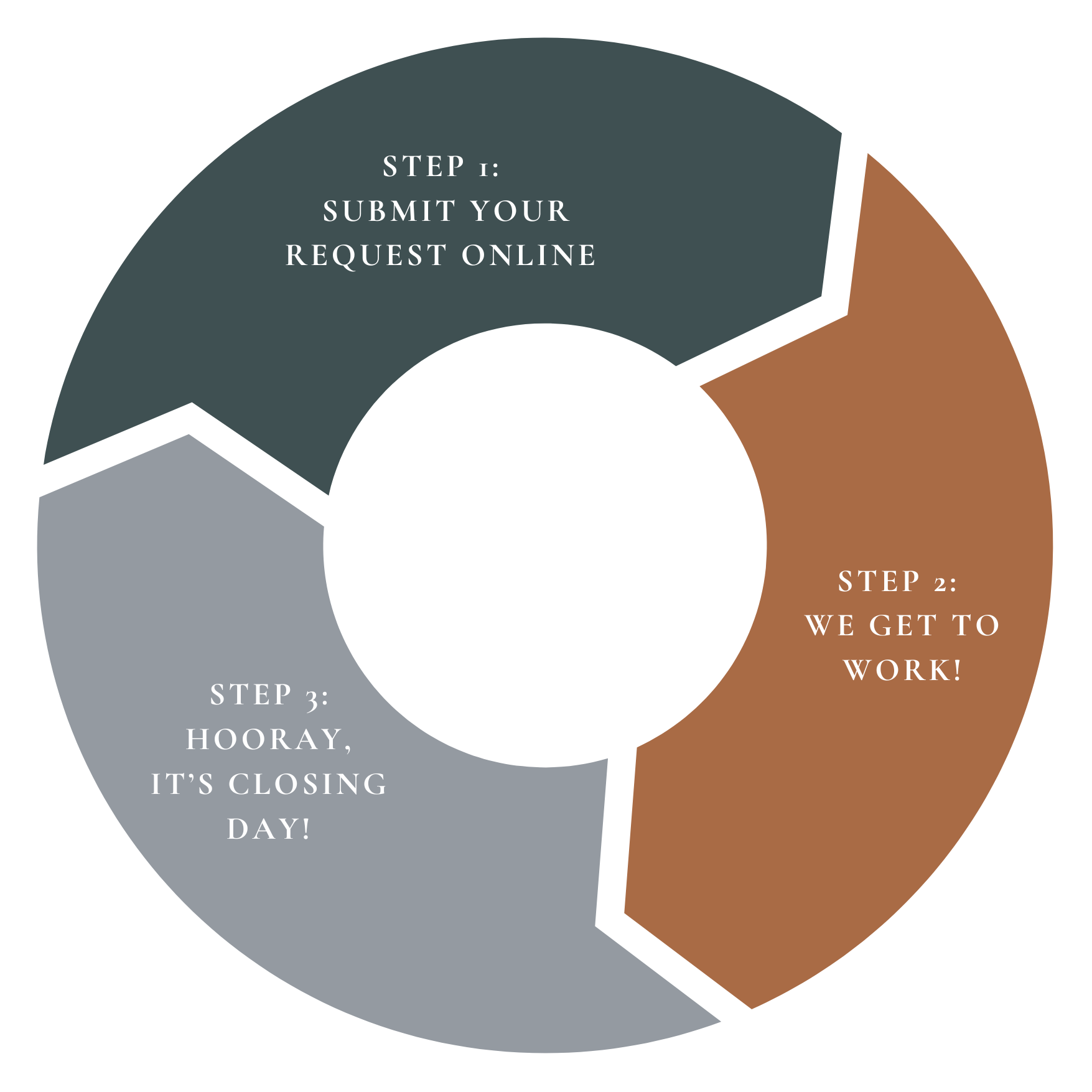 Step 1: Submit Your Request Online
Submit your title request by clicking HERE. Follow the prompts to create an account, and upload all the necessary documents. Your submission will immediately be placed in our que for processing.
Step 2: We get to work!
Once your request is submitted, you'll gain immediate access to our client portal that allows you can track the progress of your order, schedule your closing, and communicate with us about any additional info or changes to your request. We'll work behind the scenes to coordinate the best title coverage and ensure that your closing is as smooth and error-free as possible.
Step 3: HOORAY, It's closing day!
We've finally reached the finish line and you can rest assured that closing day will be hassle-free and on-time! We strive to provide a seamless, and efficient closing day so that everyone involved can walk away satisfied.